LoRa and LoRaWAN together define a Low Power, Wide Area (LPWA) networking protocol designed to wirelessly connect battery operated 'things' to the internet in regional, national or global networks, and targets key Internet of things (IoT) requirements such as bi-directional communication, end-to-end security, mobility and localization services.
The low power, low bit rate, and IoT use, distinguish this type of network from a wireless WAN that is designed to connect users or businesses, and carry more data, using more power. The LoRaWAN data rate ranges from 0.3 kbit/s to 50 kbit/s per channel.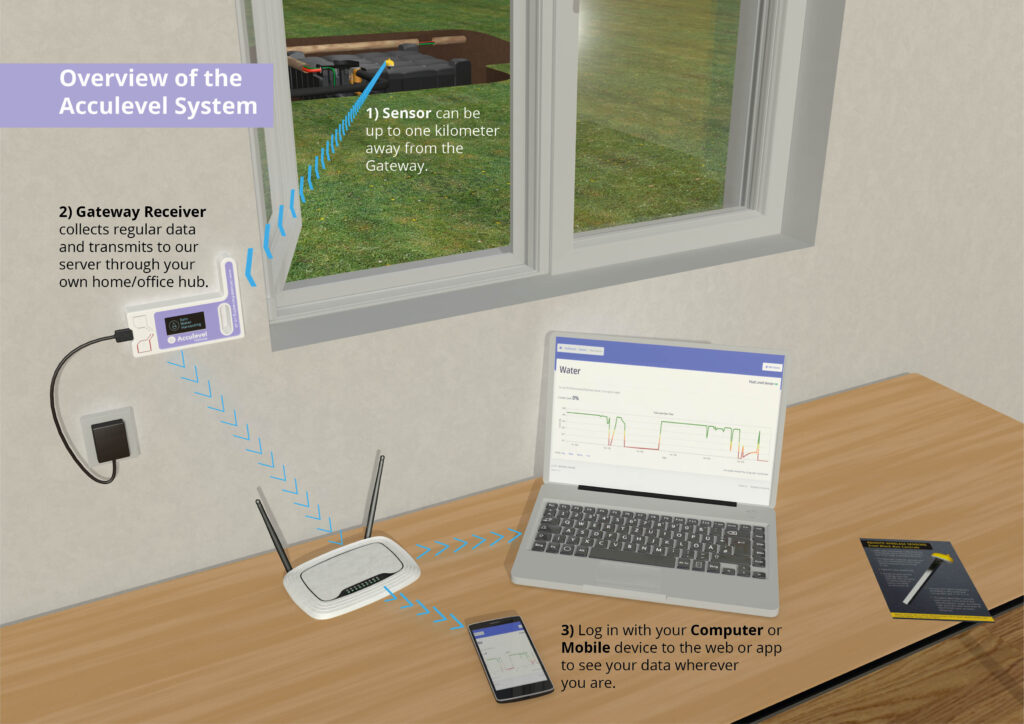 The example in the image shows how a sensor can connect to Wifi connection using the LoRa network from an underground tank that could be 1km away from the Wifi connection. The data is transferred via a gateway that is connected to the Wifi and receives the information from the LoRa signal. This information is then sent to the cloud where the information can be viewed or actioned on a web based device or mobile device.