Water level sensor for use with rainwater storage tanks
The Rain Acculevel will accurately measure the water level in your rainwater tank giving readings that you can view on a PC or smart device.  Using the latest wireless technology it works on tanks below or above ground and over long distances.
The level is measured every 15 minutes enabling you to build up a history of your water use.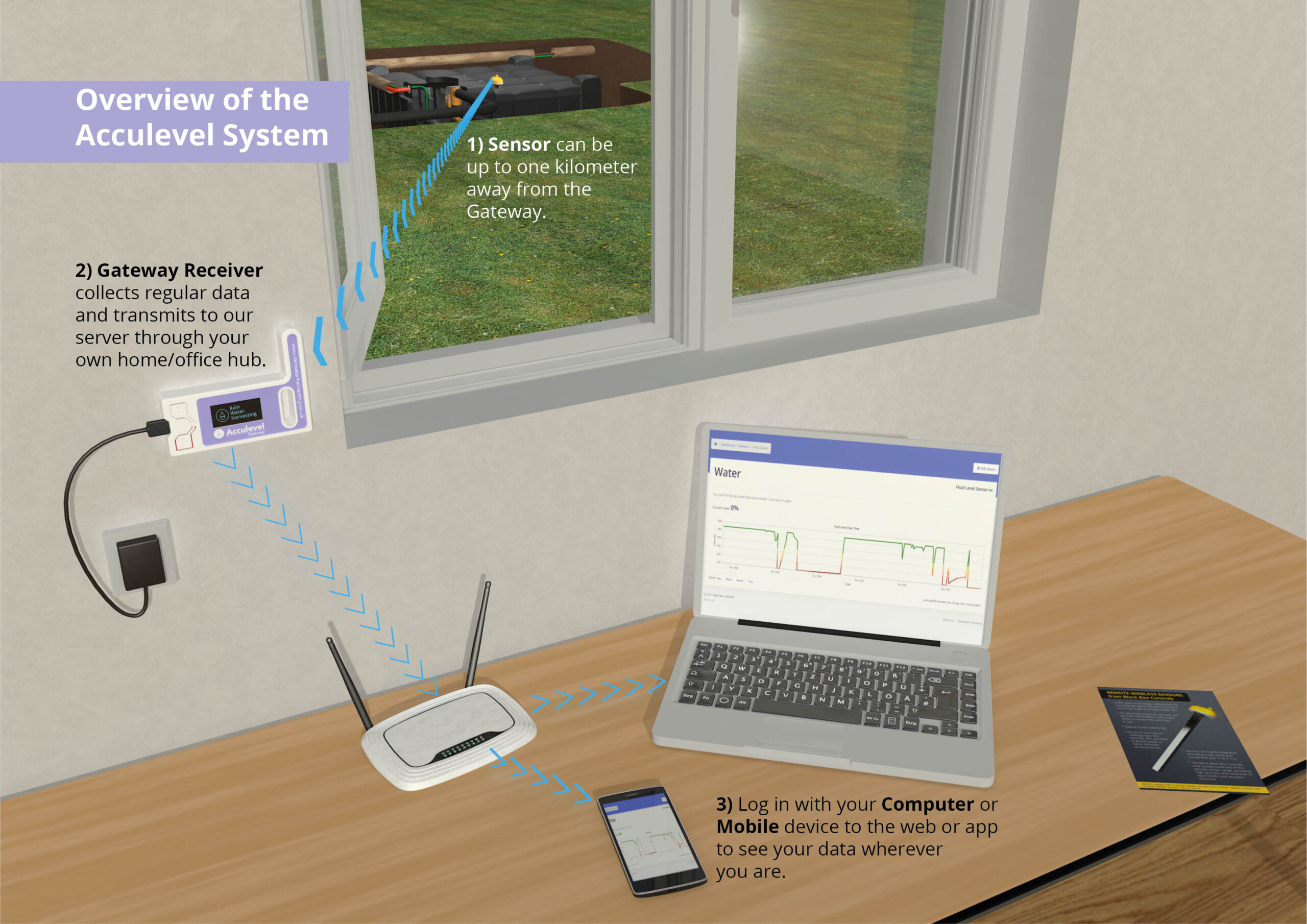 "The Rain Acculevel has been a huge success with our customers. Blackbox Limited provided a quality product with accurate measurement. Using the LoRa network has given us the ability to sell the product to customers who do not have their tank within a wifi location"